NPOリーダーの生い立ちに着目した リーダー人材の形成プロセス
Overview
Business Engineering Lab researches development of global and complex supply chain systems for manufacturing industry as robust systems by taking account of risks such as energy, natural resources and disasters. Additionally, Business Engineering Lab aims to develop the optimized, risk-robust business systems by analyzing and evaluating complex systems in business.

1 Global supply chains
Business Engineering Lab develops models with various risks into consideration by analyzing global energy, natural resources and manufacturing supply chains.
2 Business engineering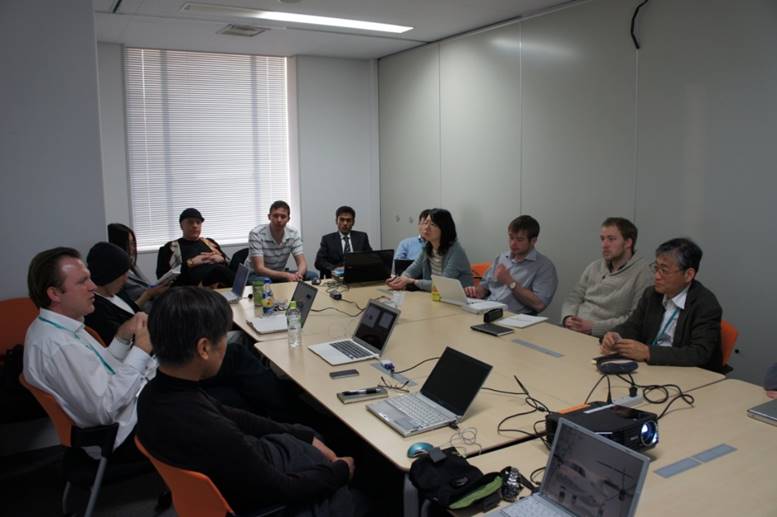 Business engineering
Business Engineering Lab designs various business models such as nation-scale projects, global projects, manufacturing and IT system development.

Examples of Supply Chain/Business Engineering-Related Research
・Tadashi Karai
Estimation on Sustainability for Copper Domestic Supply by Considering Recycling Flow
・Shinya Kuramoto
Study on Design of Carbon Tax Rate by Considering both Environment and Economy
・Tomomi Nonaka
The Carbon Taxation Using LCA for Clean Energy Vehicles
・Hongsheng Luo
A Closed-Loop Supply Chain Game for the Personal Computer in China
・Masashi Okada
A study of Technological Management of National Projects Focusing on Value Transmission
・Kouichi Inagaki
Evaluating Offshoring Sources in Software Development for Global Enterprises
・Yasuko Todo
Quantitative Analysis of Middle and Long Term Energy Security in East Asia Region
・Keita Kato
Optimization Model for Global Portfolio of Clean Energy Vehicles Considering Metal Resources and Evaluation for Copper Resource Constraint
・Tomoya Kase
Impact study of copper resource constraint on environmentally friendly products
・Tetsuro Takahashi
Economical impact and CO2 reduction by increasing teleworks
・Yasuyuki Watanabe
A Study on Requirements for Diffusion of Carsharing to Reduce CO2 Emissions
・Rehito Numata
Systems Engineering Approach for Sustainable Business Model of Regional Air Transportation
・Takahisa Hattori
A Study on Urban Structures for an Aging Society
・CHUA, Seng Tat
Design of Taxation to Promote Electric Vehicles in Singapore
・Yoshiyuki Sugiyama
Open Business Model for Japanese Manufacturing SMEs
・Ayyoub Loultiti
 Resilient Supply Network Structure Design for Fresh Produce
・Yosuke Arimori
Portfolio Optimization for Clean Energy Vehicle in Japan
・Xinru Huang
The issue of Effect Evaluation on Chinese Air Pollution Problem and Technology Transfer from Japan to China
・Shanrong SHU
Optimization of Automobile Sales Portfolio under New Environmental Policy in China
・Kounosuke Shiraishi
Research on operating tool environmental friendly housing equipments
・Jorge Nikaidoh
Analysis and Evaluation of different policies in the Copper Industry of the Republic Peru
・Tomomi Nonaka
Green Policies for Clean Energy Vehicles Using Life Cycle Assessment
・Sun Han Yi
  Design of an Eco Factory Game
・Yudha Prambudia
  A Study on Integrated System Model for Energy SecurityEvaluation of East Asian Countries
・Soravit Chongprasitipol
  A Study of Cultural Barriers in Multi Cultural Organizations Focusing on Thai's Small and Medium Enterprises 
・Masayuki Watanabe
Evaluation of Macro Factors of the Competitiveness in the Manufacturing Industry
・Hsiao, Hung-Chi
  Analysis on Changes of Semiconductor Industry Structure Influenced by Business Model Innovations
・Marc Pedersen Schirmer
  An Investigation into the Benefits of Connecting SME Support Organisation Networks
・Chen,Wan Yu
 A Strategy for Family Business from from Successors' Perspectives -Focus on the Obstacles in Succession Process
・John Roland Tainton
 A Study on Extreme Events in Global Supply Chains- The Diffusion and Secondary Effects of Disasters on Economies and Trade
・Kuniaki Wakabayashi
A Methodology for Developing Process Key Performance Indicators
・Takayuki Tomaru
The Quality Verification Process and Design Change Management for Components Replacement in Case of End of Life
・Hirohito Nakayama
Issues and proposals for promoting the popularity of Individual number cards system
・Elham Zarei Farkoosh
A comparitive study on LCA of organic and conventional wheat production
・Hiroaki Nakaki
A Case Study of Exploration and Exploitation in Enterprises
・YANG, YU-QING
An Analysis on Causes of Japan's economic stagnation by Baumol's Disease and Macroeconomic Growth Model


・Kamila Romejko


Sustainability Analysis of Alternative Fuel Vehicles by using Life Cycle Assessment and Optimisation


・Haruhito Wakasugi


Exploring the Management Factors of Survival Small and Medium Size Manufacturing Enterprise in Ota Ward, Tokyo.
・Keita Ishizaki
Trends of Automotive Industry and Needs for Automotive Lubricants Toward 2030 from the Viewpoint of Life Cycle CO2 Emissions Reduction
・Noritaka Momiyama
Leader Development Process Focusing on the Background of NPO Leaders
・Victor Alonso Cuesta Aguiar
Development of Sustainable Supply Chain Management Games
・THAMPIBUL Siwanon
Portfolio Optimization for a Long-term Electric Energy Supply Planning – A Case Study of Thailand –
・Noritaka Momiyama
Leader Development Process Focusing on the Background of NPO Leaders
・Noriaki Nishiyama
A Case Study on Crop Substitution to Effectively Use a Mandarin Cultivation Abandonment Ground
・Hiromichi TAKAHASHI 
A Social-Technical Game to Simulate Supply Chain Manager's Behaviors Aiming at Local and Global Optimization 
・Katsuyo Nakao 
Validation of the Effectiveness of a Business Game to Energize Small and Medium Enterprises (SMEs) in Japan 
・Miki Ito 
Design and Evaluation of adapting-to-social change working style in 2030 
・Imene Ouri 
A simulation of the Effect of Lean Industry 4.0 on the Supply Chain Management Based on Cost and Time 
・Wan-Ling Clarissa Ko 
Evaluating Japanese Hospitals' Approach to Lean Healthcare