Overview
Business Engineering Lab researches games to solve various social issues.
Social & Business Game Laboratory, lead by Professor Nakano, undertakes various activities using social and business games, which include enhancing collaboration and competitiveness, and creating plans. Social and business games can be applicable to a variety of areas such as psychology, economics, political science and sociology, as an education/training tool or a planning tool.

1 Human resource development games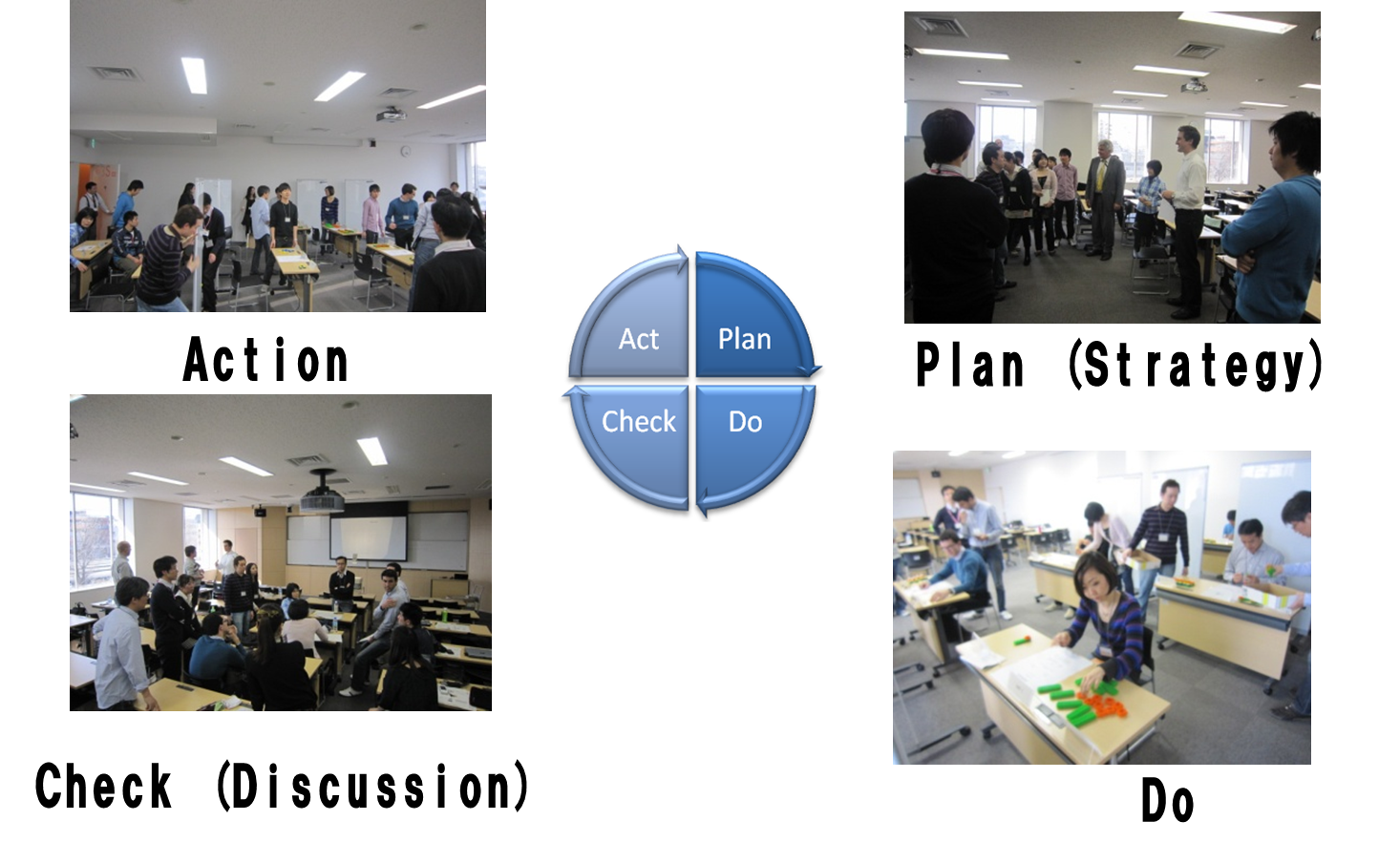 Human resource development games are supply chain game, getting the players to understand Quality (Q), Cost (C), and Delivery (D) by running a manufacturing company. The game aims to improve QCD as a whole through team decisions.
2 Supply chain games

Supply chain games get the players to understand structures' influences in supply chain management
3 Social games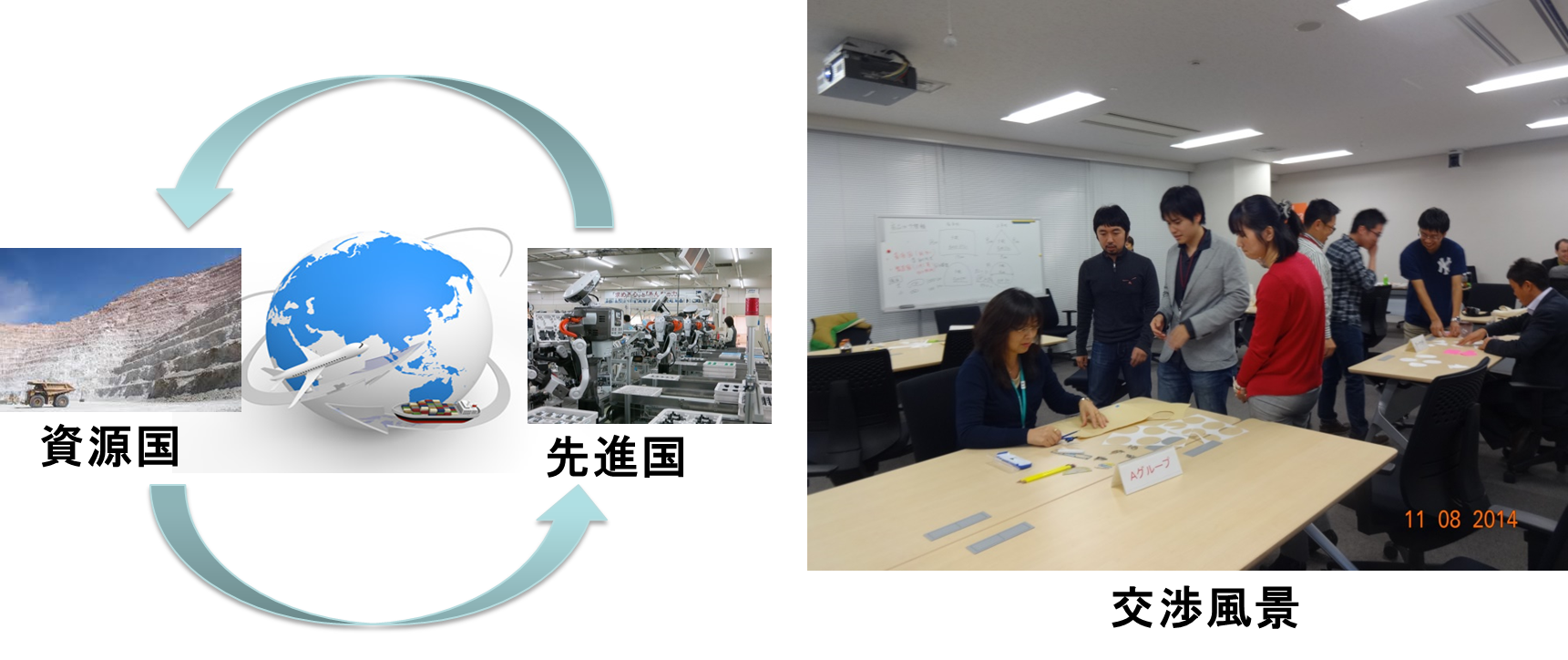 Trade game gets the players to have a better understanding issues incurred by free trade and economic globalization through a simulated experience of world trade.
4 Business games

Social games get the players to learn business strategies through running a bakery and camera store.
5 Product design games

Product designs games get the players to learn, through designing and manufacturing products, the importance of product design that meets the demand

Social & Business Game Laboratory
Social & Business Game Lab's poster
2014

Gaming class in collaboration with ETH and MIT

2015

Business game training in the US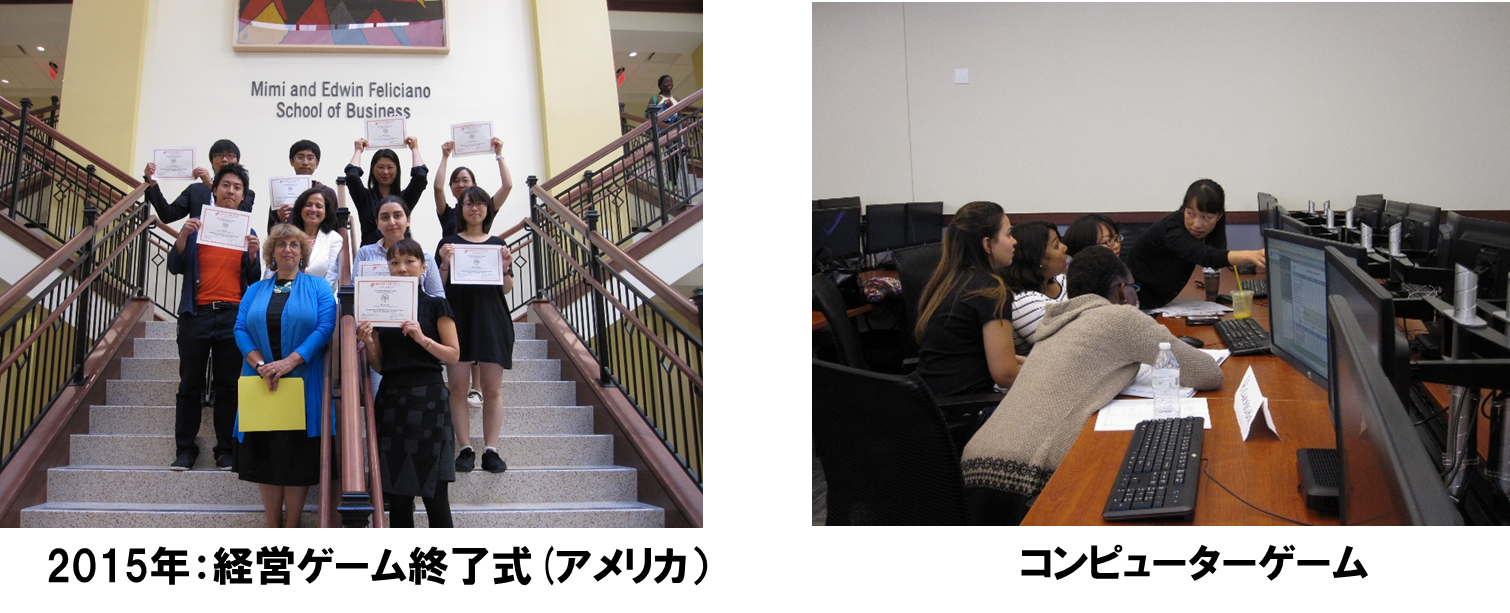 Game types
Board games
Card games
Computer games
Roll playing games
Key words
Gaming
Gamification
Serious game
Supply management game
Research
Food disposal games
Sustainable supply chain management games
Project management games
Education
Education
Human resource development games
Social games
Business games
Faculty
Prof. Masaru Nakano
Prof. Kenichi Takano
Assistant Prof. Mizuho Sato
Assistant Prof. Takayuki Tomaru

Examples of Business/Social Game-Related Research
・Hitoshi Sakai
Systems Engineering Approach for Enhancement of Local City Attractiveness in Japan
・Hongsheng Luo
A Closed-Loop Supply Chain Game for the Personal Computer in China
・Yoshiyuki Sugiyama
Open Business Model for Japanese Manufacturing SMEs
・Ayyoub Loultiti
 Resilient Supply Network Structure Design for Fresh Produce
・Osamu Aranami
A Study on Consumers' Behavior Affected by Word-of-Mouth on Social Media
・Xinru Huang
The issue of Effect Evaluation on Chinese Air Pollution Problem and Technology Transfer from Japan to China
・Shanrong SHU
Optimization of Automobile Sales Portfolio under New Environmental Policy in China
・John Roland Tainton
A Study on Extreme Events in Global Supply Chains- The Diffusion and Secondary Effects of Disasters on Economies and Trade 
・Takayuki Tomaru
The Quality Verification Process and Design Change Management for Components Replacement in Case of End of Life
・Hiroko Sugiyama
System Design of Mutual-Help Collective Housings in A Declining Birthrate Society
・Wan Yu
Marketing Strategy for Safe and Secure Fresh-Food Supermarkets in Chinese Cities
・Mizuho Sato
Studies on the reduction of food waste in the Food industry especially in the food supermarket
・Shigeo Suziki
Design of Policies for Reconstruction of Housing in Districts Suffered from Tsunami
・Hsiao, Hung-Chi
Analysis on Changes of Semiconductor Industry Structure Influenced by Business Model Innovations
・Taro Okamura
Qualitative Study on Competitiveness Factors of Switzerland
・Xiaoxiang LU
An Integrated Qualitative and Quantitative Approach to Make a Marketing Strategy for China's Premium Car Market
・Masashi Okada
A study of Technological Management of National Projects Focusing on Value Transmission
・Tomotaka Okutsu
System Design of On-Demand Aviation Service
・Miki Ito
Design and Evaluation of adapting-to-social change working style in 2030
・Katsuyo Nakao
Validation of the Effectiveness of a Business Game to Energize Small and Medium Enterprises (SMEs) in Japan
・Hiromichi TAKAHASHI
A Social-Technical Game to Simulate Supply Chain Manager's Behaviors Aiming at Local and Global Optimization
・Hiromichi Takahashi
An Educational Game for Managing Conflict of Key Performance Indicators of Supply Chains 
・Shaikh Bassam Essam
A:Developing Educational Game Which Prevents Children from Video Game Addiction
・Victor Alonso Cuesta Aguiar
Development of Sustainable Supply Chain Management Games